© XAVIER RIBAS - Habitus (2008) 67 C-Type prints size 35 x 43 cm. Edition of 3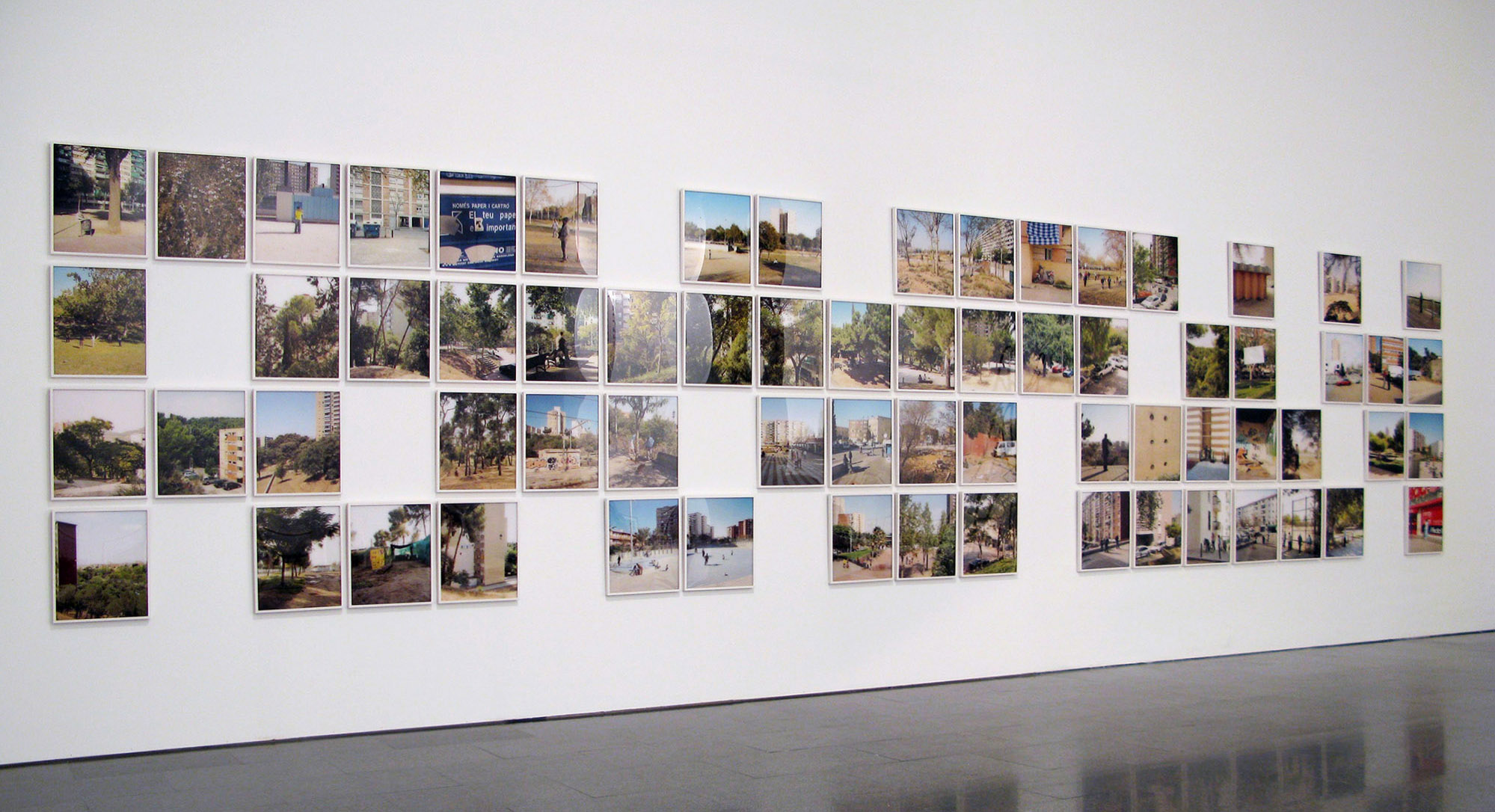 Installation at Universal Archive: The Condition of the Document and the Modern Photographic Utopia.
Museu d'Art Contemporani de Barcelona (MACBA), October 2008


The housing estates built around the city of Barcelona in the 1960s and early 1970s were a state solution to eradicate the shantytowns which had been proliferating on the city's peripheries. However, the typology of the buildings, the lack of public services, and the little attention paid to the configuration of the street and public spaces tainted their early years. As in many other European cities, these housing estates were stigmatized from their very beginnings. At the end of the 1970's public investment and urban regeneration was brought in, finally, after many years of belligerent demands by local communities. Today, the housing estates seem integrated, to varying degrees, into the urban fabric of the city, they have become city.
This kaleidoscopic image, made out of 67 photographs [with a number of interruptions] attempts to represent not only the urban transformation these housing estates have undergone recently, but most importantly how their public spaces are navigated, appropriated and incorporated by their residents. Stephen Barber wrote in Fragments of the European City (1995) that the true character of the contemporary European city is to be found in the urban peripheries, not in the city's historical centres, which have become corporate outposts for global tourism, their history pitted-out, turned into an amenity, commodified, conveniently pleasant, and domesticated. The housing estates photographed in this series [La Mina, Bellvitge, Ciutat Satèl·lit, Can Serra, Ciutat Meridiana and Badia del Vallès], even when they are turned into 'city' by an act of urban regeneration, exude a strong sense of the body, which could be seen to counteract both an absence of history and the closer impositions of the city. Paraphrasing Richard Sennett, these photographs are more about the flesh than the stones. Perhaps the body is the place of the periphery, its history.


© Xavier Ribas (2008)

This work was produced as part of Metropolitan Images of the New Barcelona, a photographic comission organised by Macba and curated by Bartomeu Marí, Jorge Ribalta, Joan Roca.
"When does the city cross the border with that which it no longer is and become something else, a different city? This is the question asked by Joan Ramon Resina in his recent book on the image of Barcelona. The lack of photographs of Barcelona outside the logic of advertising gives rise to the difficulty in understanding the process which broke the banks of the metropolitan framework established in the 20th century. With this in mind, towards the end of 2006 the MACBA commissioned a group of photographers to work on the metropolis."
Photographs by Sandra Balsells, Xavier Basiana, Ana Muller, Lothar Baumgarten, Patrick Faigenbaum, Hans-Peter Feldmann, David Goldblatt, William Klein, Manolo Laguillo, Marc Pataut, Xavier Ribas, Gilles Saussier, Jean-Louis Schoellkopf, Allan Sekula, Andrea Robbins y Max Becher.
---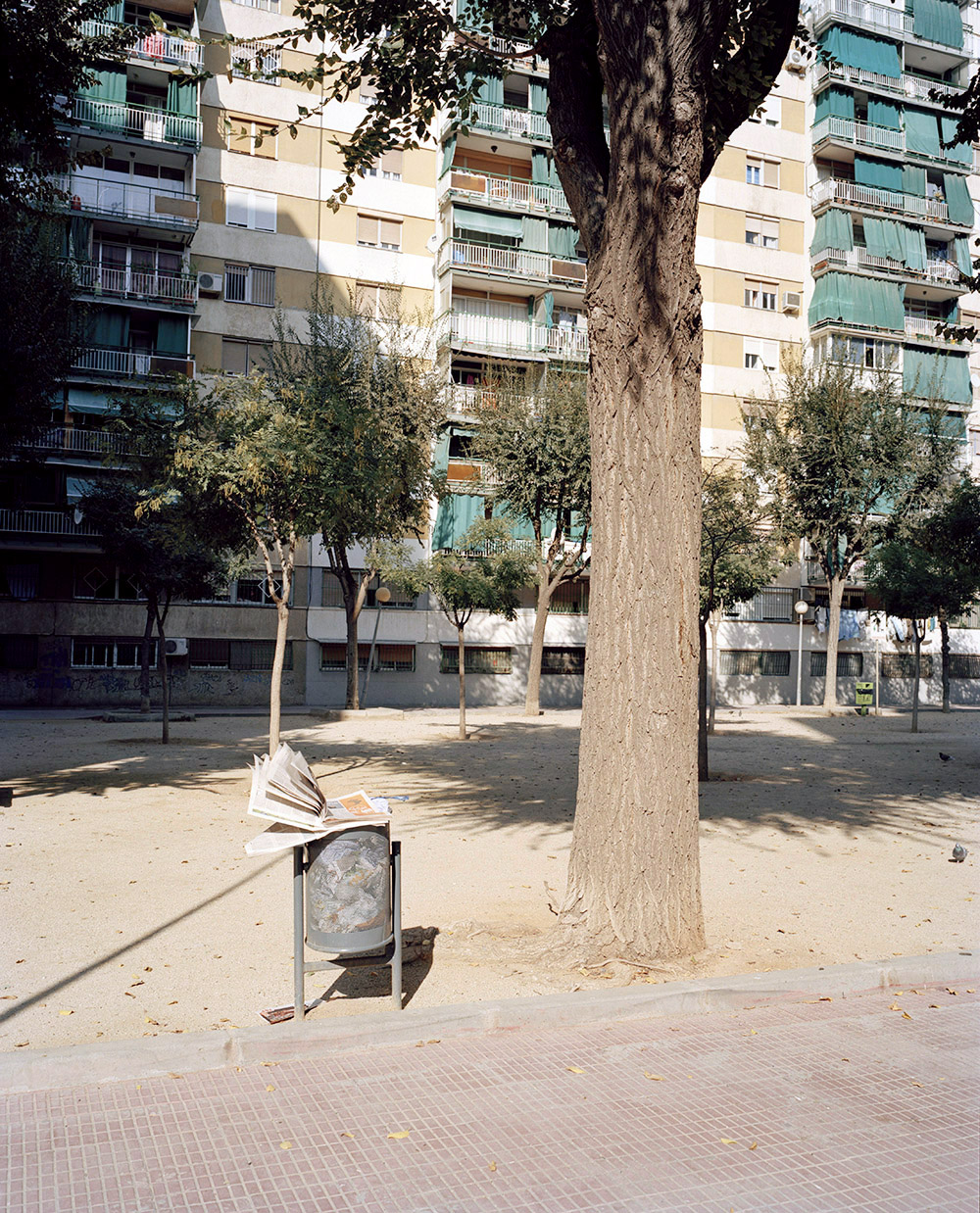 Habitus #1 to 67
---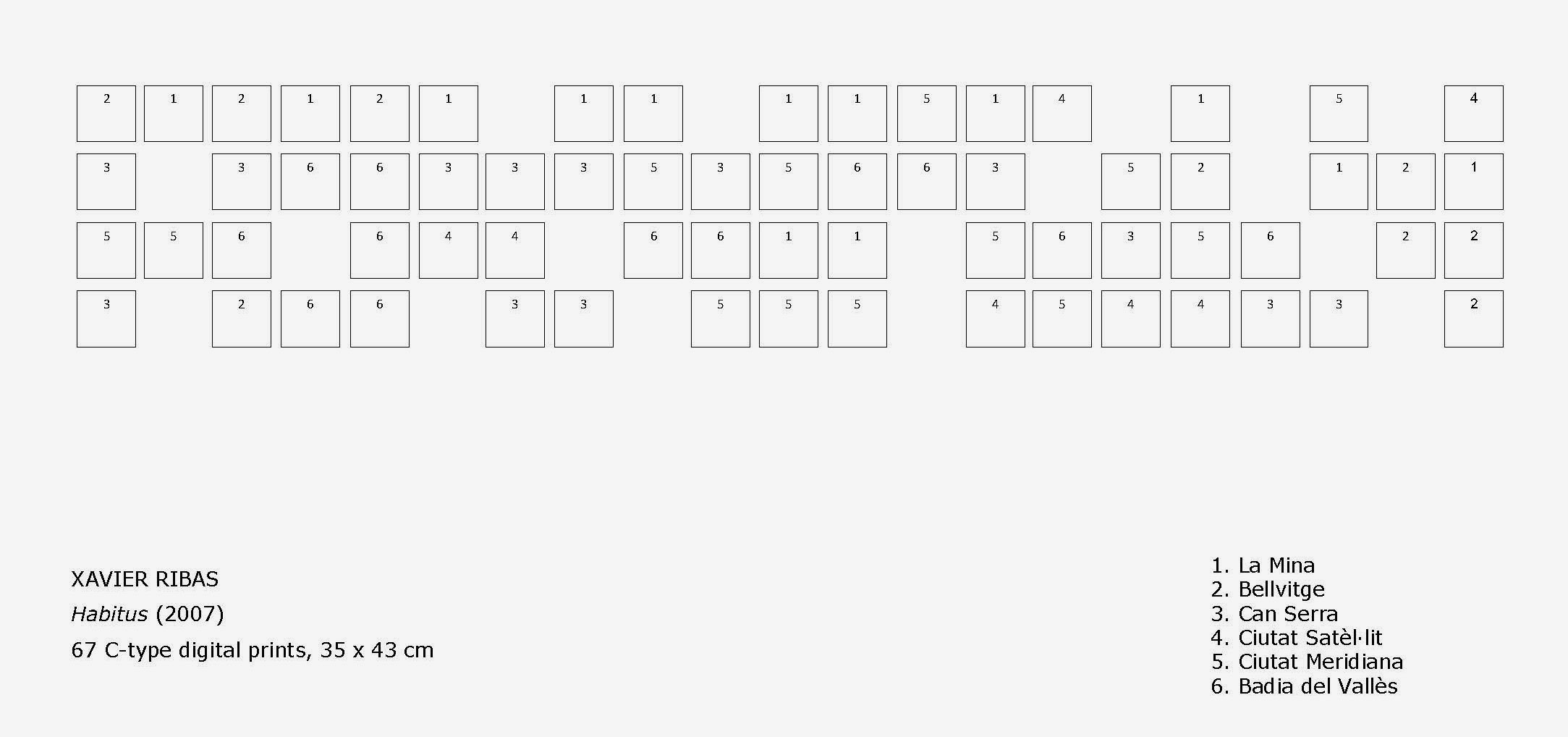 Instalation plan of images and housing estates [PDF]

Installation photograph: Rafel Vargas
+
Related files

PDF MACBA, Barcelona. Universal Arcvhive_Press release [En]
PDF MACBA, Barcelona. Imatges Metropolitanes de la Nova Barcelona_Publication [Cat]
PDF Belfast Exposed, Belfast [En]
PDF Colin Darke, "With Added Context". Exhibition review published in Source, Issue 61 p. 61 [En]