© XAVIER RIBAS - Nitrate_Twenty-Eight Points (2010) 2 Pigment prints on Harman Baryta paper 110 x 138 cm. Ed of 3+1ap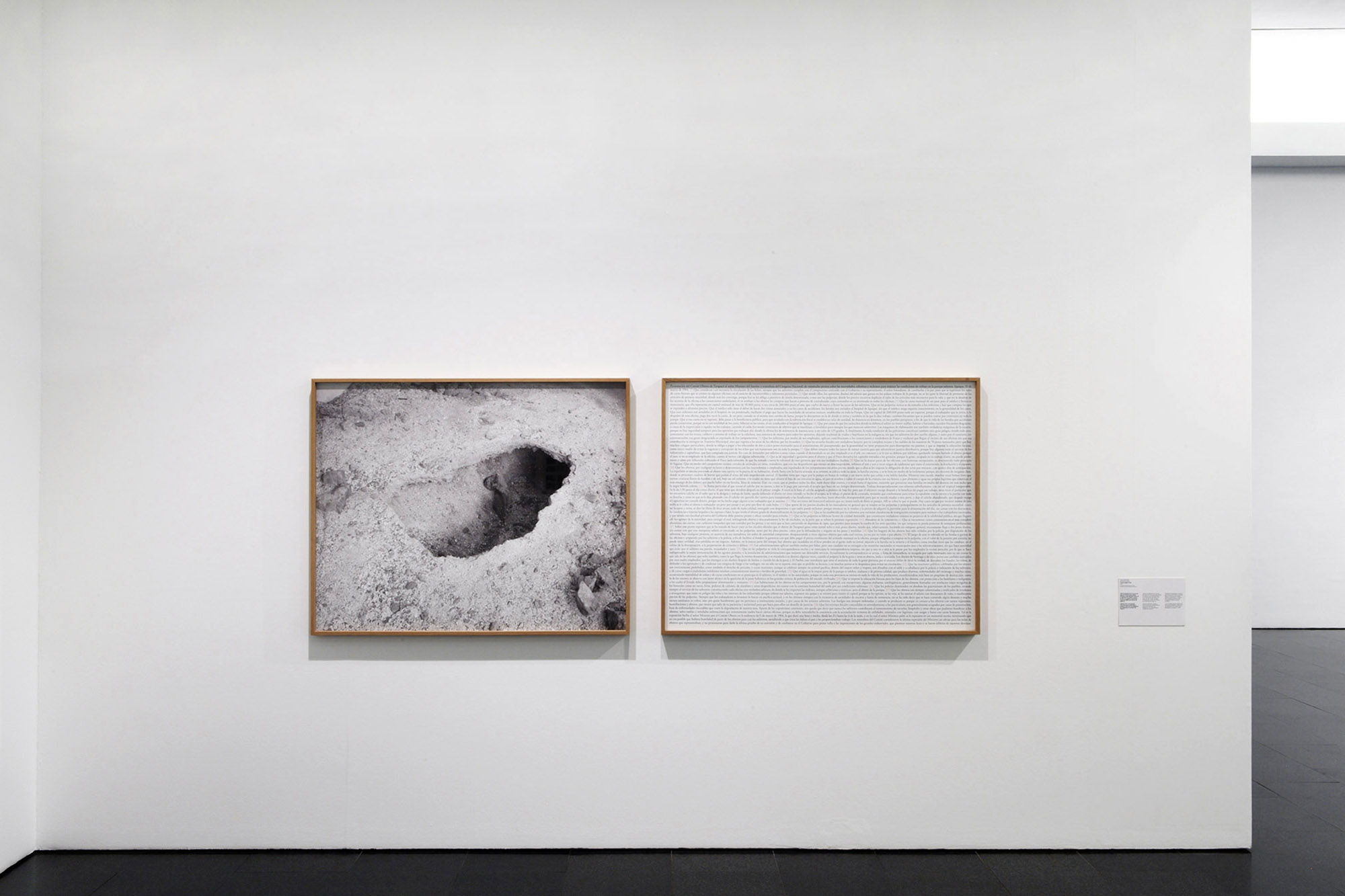 Twenty-eight Points (diptych). Installation MACBA [Photo: Marc Roig]
Element 1:
Prospective excavation in one of the rooms of the School of Santa María in Iquique a few weeks before its demolition in January 2011. Visible inside the excavation are the remains of the 19th century school building, where more than 300 nitrate workers were massacred on 21 December 1907 by the Chilean army.
Element 2:
Transcript of a list of twenty-eight needs and demands presented in Iquique to the Minister of the Interior by a delegation of nitrate workers in 1904. This list is perhaps the most accurate, firsthand description of the living and working conditions of the nitrate workers in the Atacama desert.

Twenty-eight Points [Text detail]
---

Twenty-eight Points.