© XAVIER RIBAS - Nitrate_Gibbsiana (2014) 4 Pigment prints on Harman Baryta paper 48 x 33 cm. Ed of 3+1ap.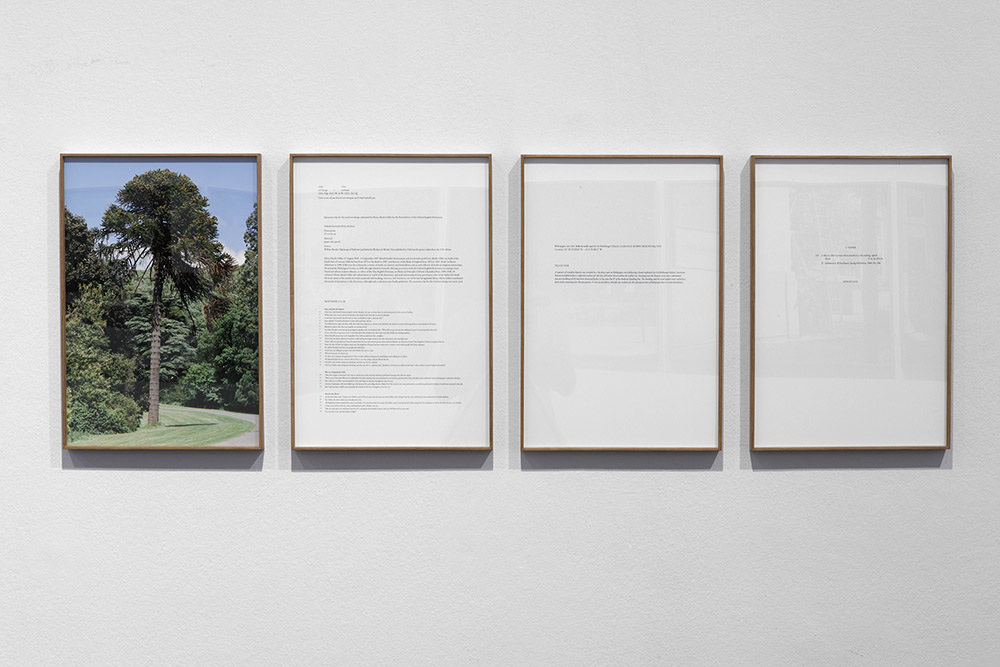 Gibbsiana (2014). Installation MACBA [Installation photograph: Marc Roig]
1
Specimen of Araucaria Araucana planted in the gardens of Tyntesfield, the country house and estate near the city of Bristol which belonged to the Gibbs family until 2002, when it was purchased by the National Trust. The tree died in 2014 and was felled a few months after. From the ring count it was established that the tree was 140 years old, and must have been planted in Tyntesfield in the 1870s. Araucaria Araucana, or monkey puzzle, is the national tree of Chile.
2
Quotation for use of the word 'Overcharge' submitted by Henry Hucks Gibbs to the first edition of the Oxford English Dictionary sometime in the late nineteenth century. Henry Hucks Gibbs (1819 - 1907) was a British banker, businessman and conservative politician. He was head of his family firm Antony Gibbs & Sons (owners of Oficina Alianza) from 1875 to his death in 1907, and director of the Bank of England from 1853 to 1901. Made 1st Baron Aldenham in 1896, Gibbs was also a historian, a writer of works on currency and bimetallism, and an avid collector of medieval religious manuscripts. The original handwritten quotation slip is kept in the Oxford University Press Archives, Oxford.
3
Report describing historical remains revealed by the IRA bomb planted in Bishopsgate, City of London, 24 April 1993. Museum of London Archaeological Service (MOLAS).
4
The last painting in the sale by auction at Sotheby's, London, 24 February 1937, as it appears in the 'Catalogue of an important collection of paintings, the property of the Rt. Hon. Lord Aldenham, removed from 37 Portland Place, W1'.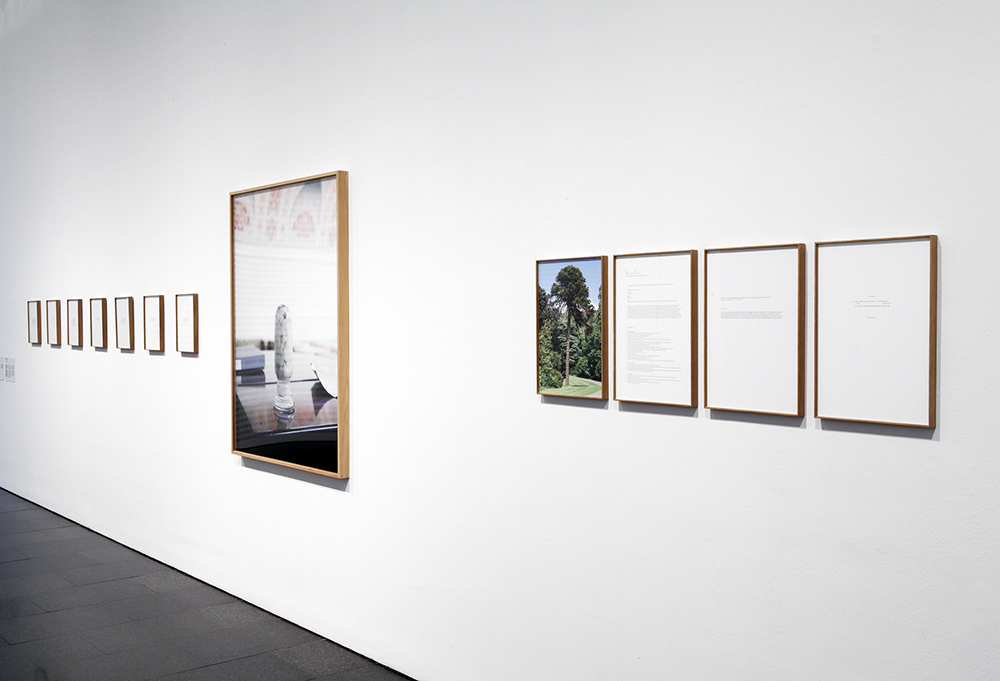 Gibbsiana (2014). Installation MACBA [Installation photograph: Marc Roig]