© XAVIER RIBAS - 2761 A.V.C. (2008) 3 C-Type prints size 121 x 155 cm each (triptych), text. Ed of 3


Installation in the exhibition Antes que Todo / Before Everything, curated by Manuela Moscoso and Aimar Arriola.
Centro de Arte Dos de Mayo (CA2M), Madrid Sept 2010
2761 A.V.C. is a triptych showing three views of the archaeological remains located in the underground car park of a shopping mall in the city of Tarragona. The site displays part of a pre-Christian necropolis and of a Roman villa found during construction work at the site. The remains were removed during the building works and were later relocated in the lower level of the underground car park, some twenty meters below their original level. This sudden descent of the ancient structures to a deeper geological strata, a kind of 'negative excavation', represents a regression in time of thousands of years. Equally, this acceleration of time, now forward, can also be perceived by their rapid deterioration due to carbon monoxide. The site is now open to the public every business day from 5 till 8 pm (free entrance).

© Xavier Ribas (2008)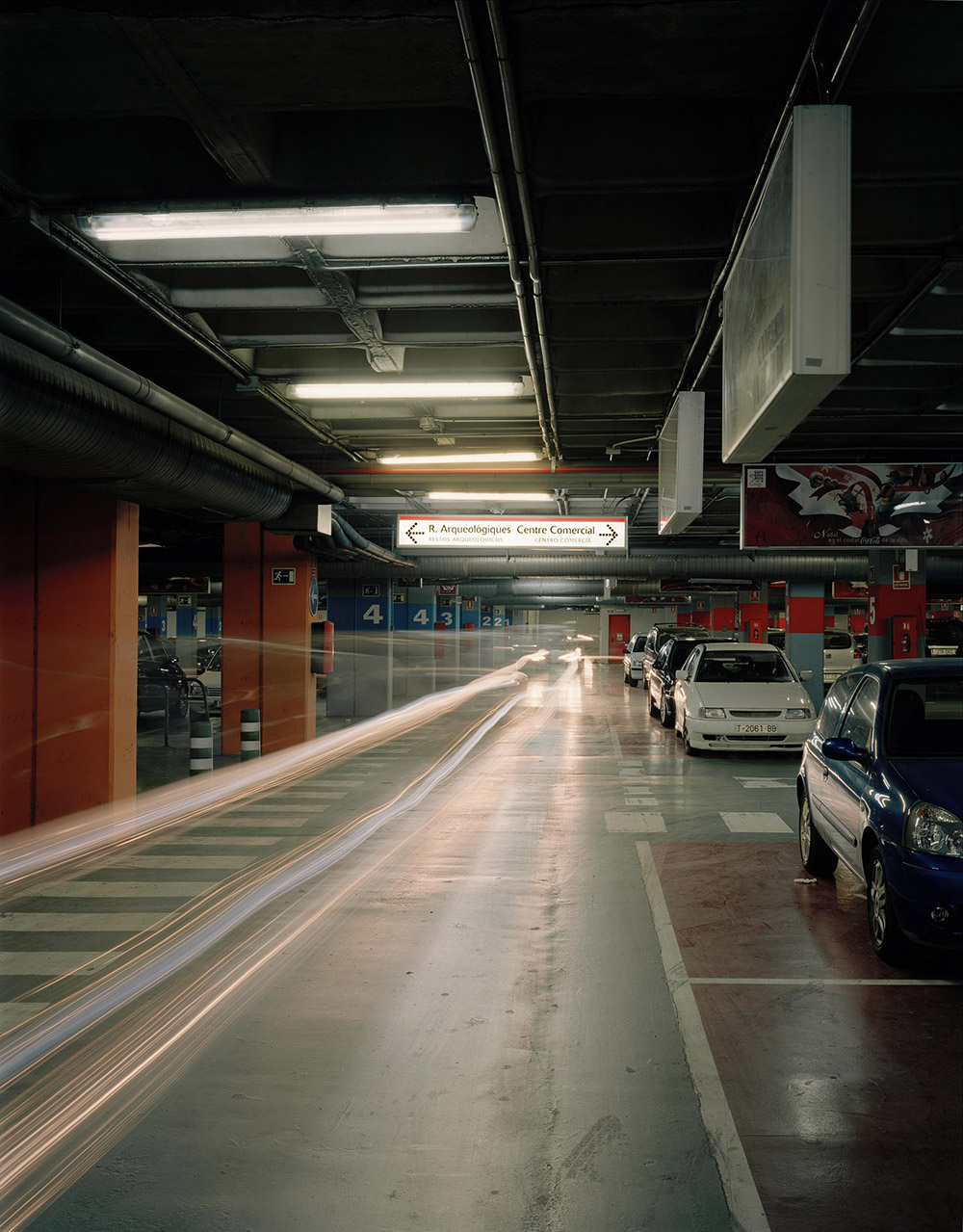 ---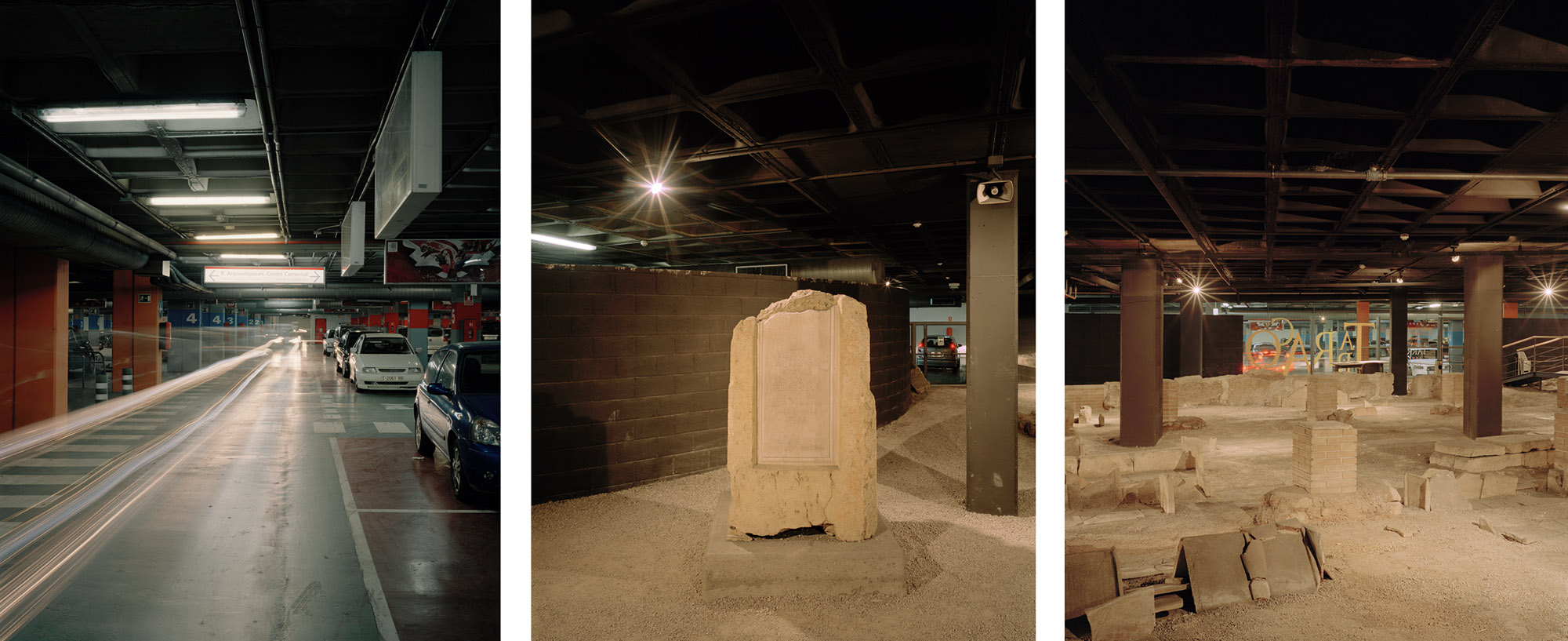 Here lie the stones of Ancient Roman ruins approximately twenty meters below its original strata. In Tarragona month of May 1997
+
Exhibition related files

PDF Antes que Todo - Dosier de prensa [Cast]
PDF Before Everything [En]
PDF Antes que todo / Before Everything. [2761 A.V.C. Catalogue pages].
PDF Andrea Valdés, Indicaciones / Signs, in Antes que todo / Before Everything. [En/Cast]
PDF Tarraco. Mirada Actual
PDF Belfast Exposed, Belfast [En]
PDF Colin Darke, With Added Context. Source, Issue 61 p. 61 [En]
----
2761 A.V.C. Part 1 (detail)




2761 A.V.C. Vinyl text (translation of the Latin text in Part 2 - Spanish version)




2761 A.V.C. Part 2 (detail)
MMDCCL A.V.C. is the year 1997 in the Roman calendar, which starts from the foundation of Rome in year 753 BC. [A.V.C., Ab Urbe Condita, 'from the founding of the city']
----
Tàrraco. Mirada Actual, Fundació Caixa de Tarragona, 2008. Catalan, Spanish and English, 146 pages, 30 x 24 cm.
Seven photographers were invited to make work on the historical and archaeological heritage of the city of Tarragona. Tárraco. Mirada actual was presented as an exhibition and a catalogue at the Fundació Caixa de Tarragona in January 2008, featuring all the commissions work by Jordi Bernadó, Bleda y Rosa, Toni Catany, Joan Fontcuberta, Jorge Ribalta, Xavier Ribas and Lluís Vives. Curated by Chantal Grande.