© XAVIER RIBAS - La Relève (2008) Digital projection, 12 photographs, 3 flyers. Variable dimensions. Edition of 3 + 1 ap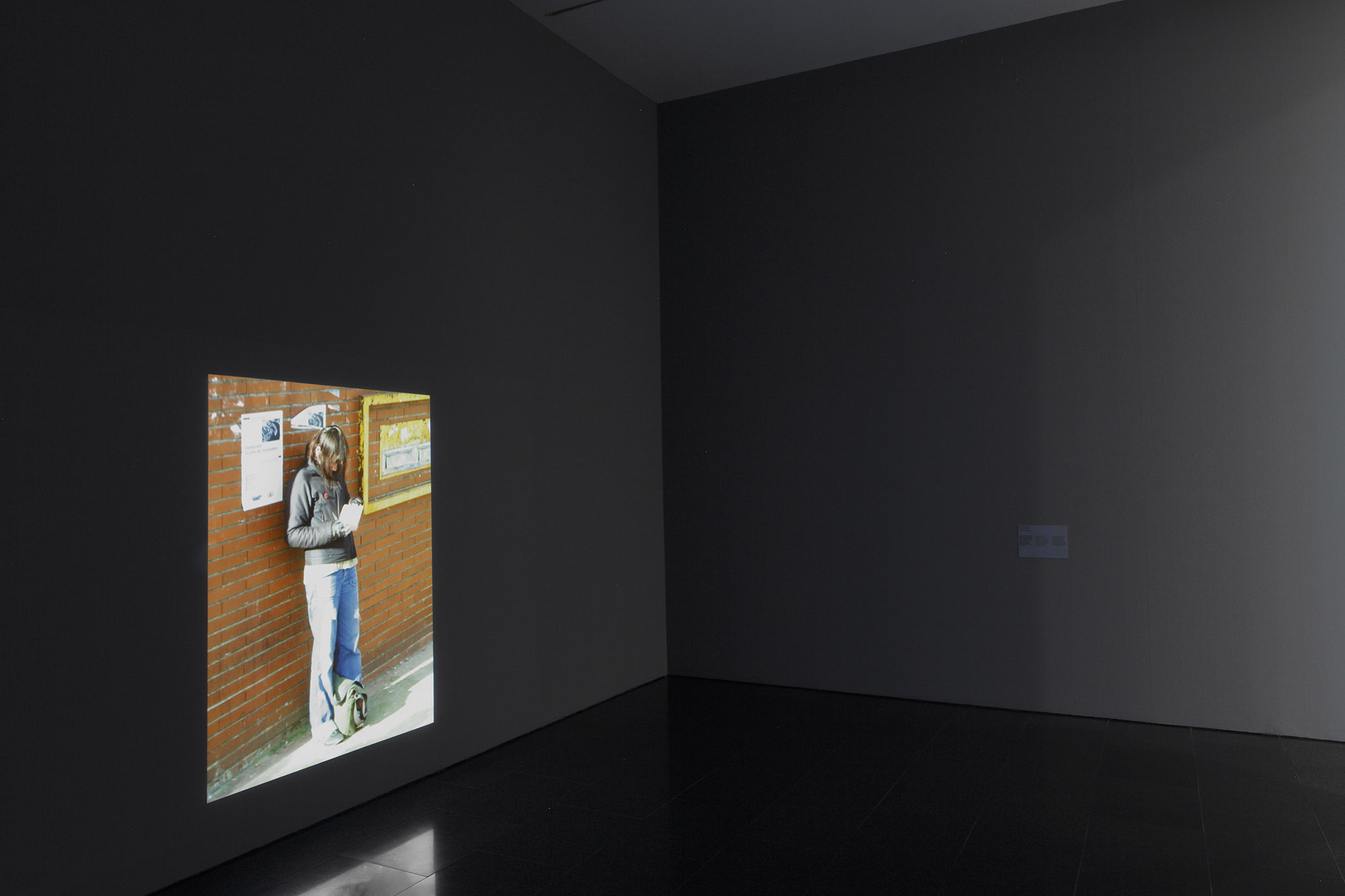 La Relève (part 3). Woman Reading a Book. Digital slide projection 3'14". Installation MACBA, 2014
[En]
"The moment in which the worker turns his back on work."
Harun Farocki, Arbeiter verlassen die Fabrik (1995)

La Relève [Half Day Shift] is the result of a artist residency/research fellowship at the Université de Toulouse 2 - Le Mirail during the winter of 2008. The central theme of the images is not the time students spend doing (casual) remunerated work, nor the time they spend doing the studying that they pay for, these days, with their earnings. Both of these form part of the same economic and institutional structure which tends to compromise the intrinsic value of knowledge and study. The images, instead, turn their attention to the space and time that exists between these two moments of production, where the transition, and in a certain way the separation, between life on the campus and life in the city takes place. These are spaces where the university and the city interconnect, or short-circuit one another. The photographs were inspired by three works which represent, as Harun Farocki says in his film Workers Leaving the Factory, the moment in which the worker turns his back on work: the film La sortie de l'usine made by the Lumière brothers in Lyon in 1895; the series of photographs Labor Anonymous taken by Walker Evans in Detroit in 1946; and Untitled Slide Sequence by Allan Sekula, made in San Diego in 1972.

---

[Cast] La Relève [Cambio de turno] es el resultado de una residencia artística en la Université de Toulouse 2 - Le Mirail durante el invierno de 2008. El motivo central de las fotografías no es el tiempo del trabajo (precario) de los estudiantes, ni tampoco el tiempo del estudio que los estudiantes tienen que pagar hoy con el sueldo de su trabajo. Ambos tiempos forman hoy parte de una misma estructura económica e institucional que tiende a comprometer el valor en sí mismo del conocimiento y del estudio. Las imágenes, en cambio, dirigen su atención al espacio y al tiempo que hay entre esos dos momentos de producción, donde tiene lugar la transición, y en cierta medida la separación, entre la vida en el campus y la vida en la ciudad. Espacios éstos donde la universidad y la ciudad pueden interconectarse o, por el contrario, cortocircuitarse. Este trabajo se inspira en tres obras que representan, como dice Harun Farocki en su película, el momento en el que el trabajador da la espalda al trabajo: la película La sortie de l'usine de los hermanos Lumière realizada en el año 1895 en Lyon; la serie de fotografías Labour Anonymous de Walker Evans, realizada en 1946 en Detroit, y Untitled Slide Sequence de Allan Sekula, realizada en 1972 en San Diego.


© Xavier Ribas
This work was produced during an artist residency at the Université de Toulouse 2 - Le Mirail for the Mission Photographique Eurorégionale: "Images de Campus, Campus mis en Images". The work was first exhibited at the CIAM and published in a the catalogue Campus en ima[T]ges with the work of the other two artists in residency, Denis Darzacq and Mohamend Bourouissa.
---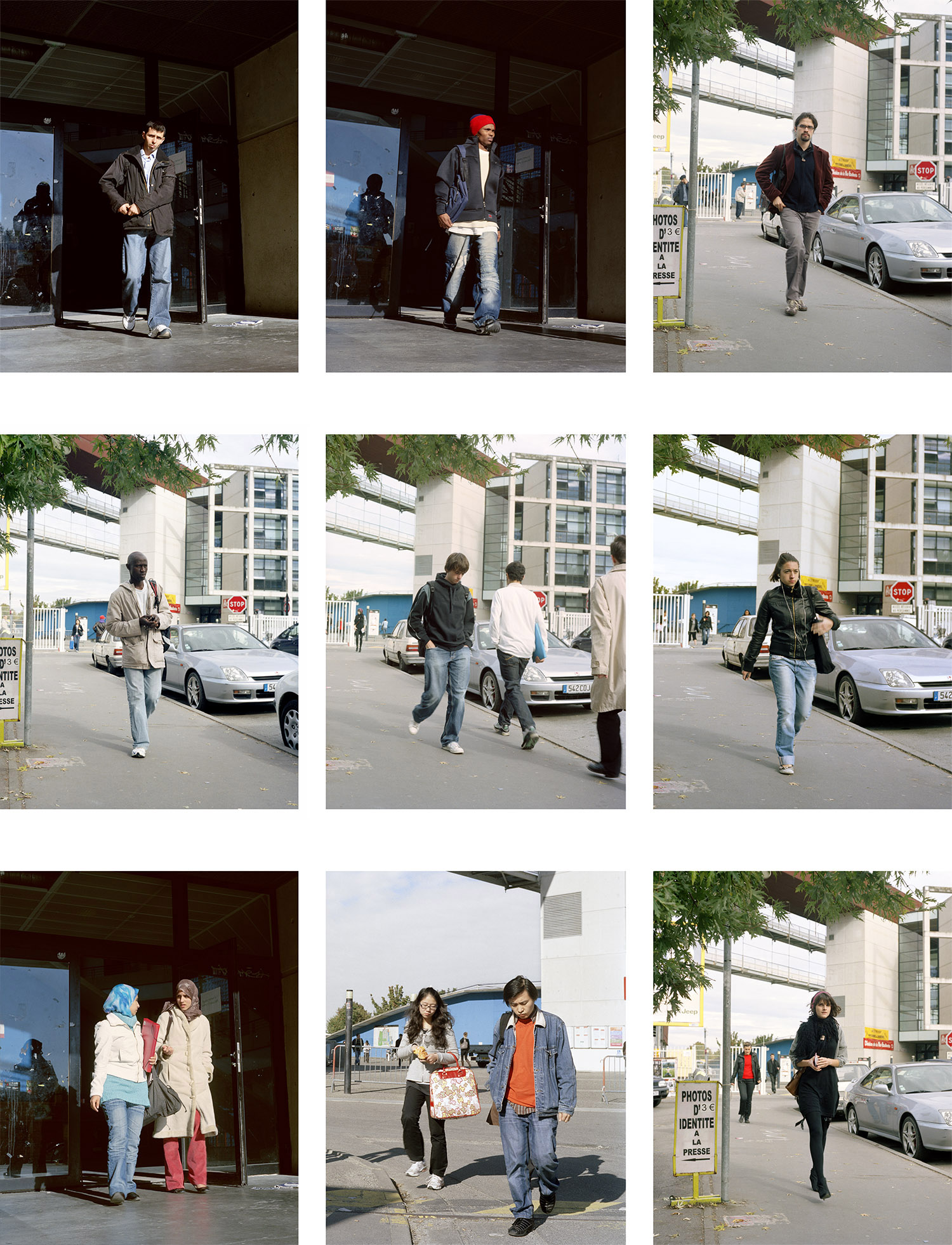 La Relève (part 1). Students Leaving the Campus. 11 photographs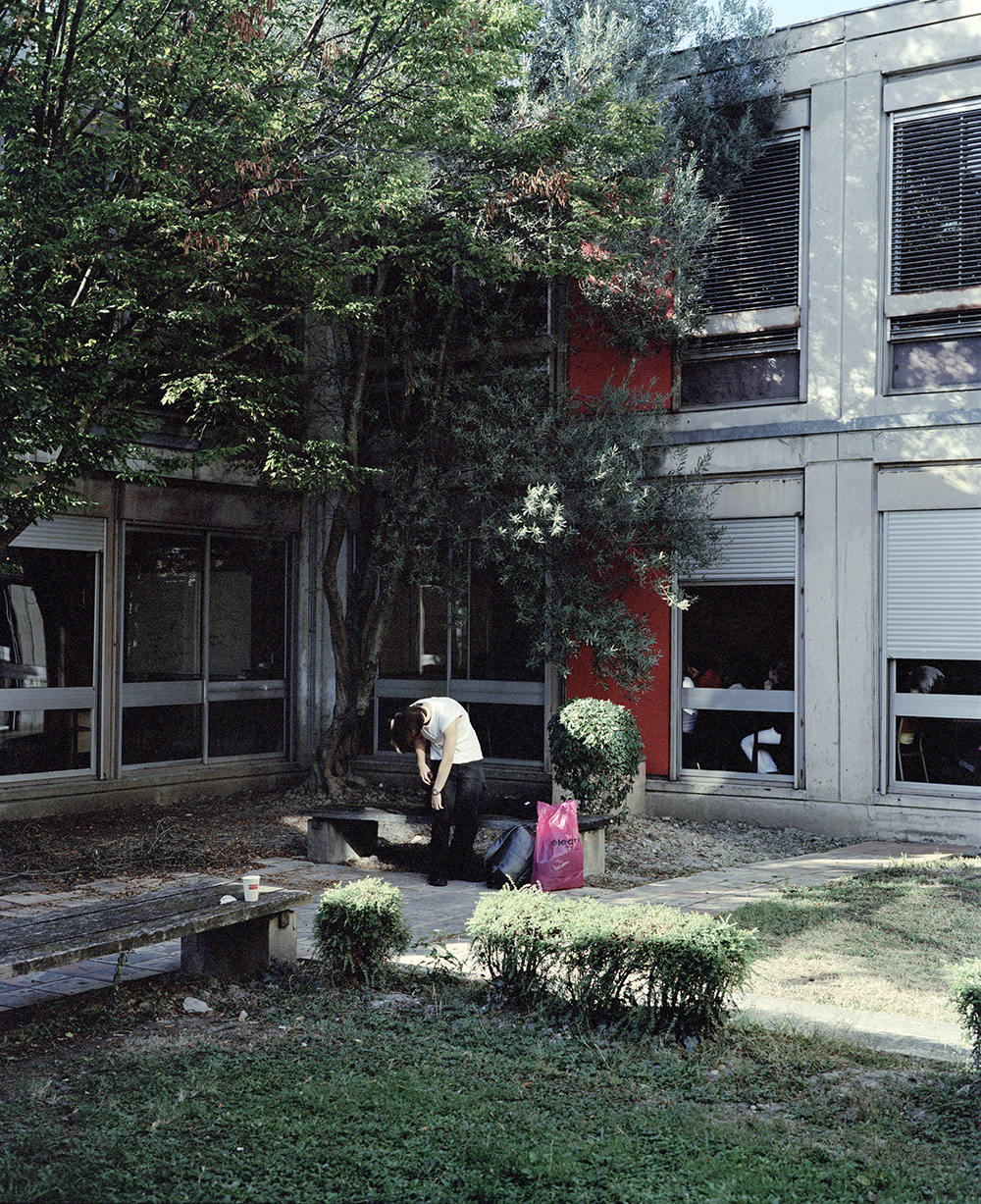 La Relève (part 2). In the courtyard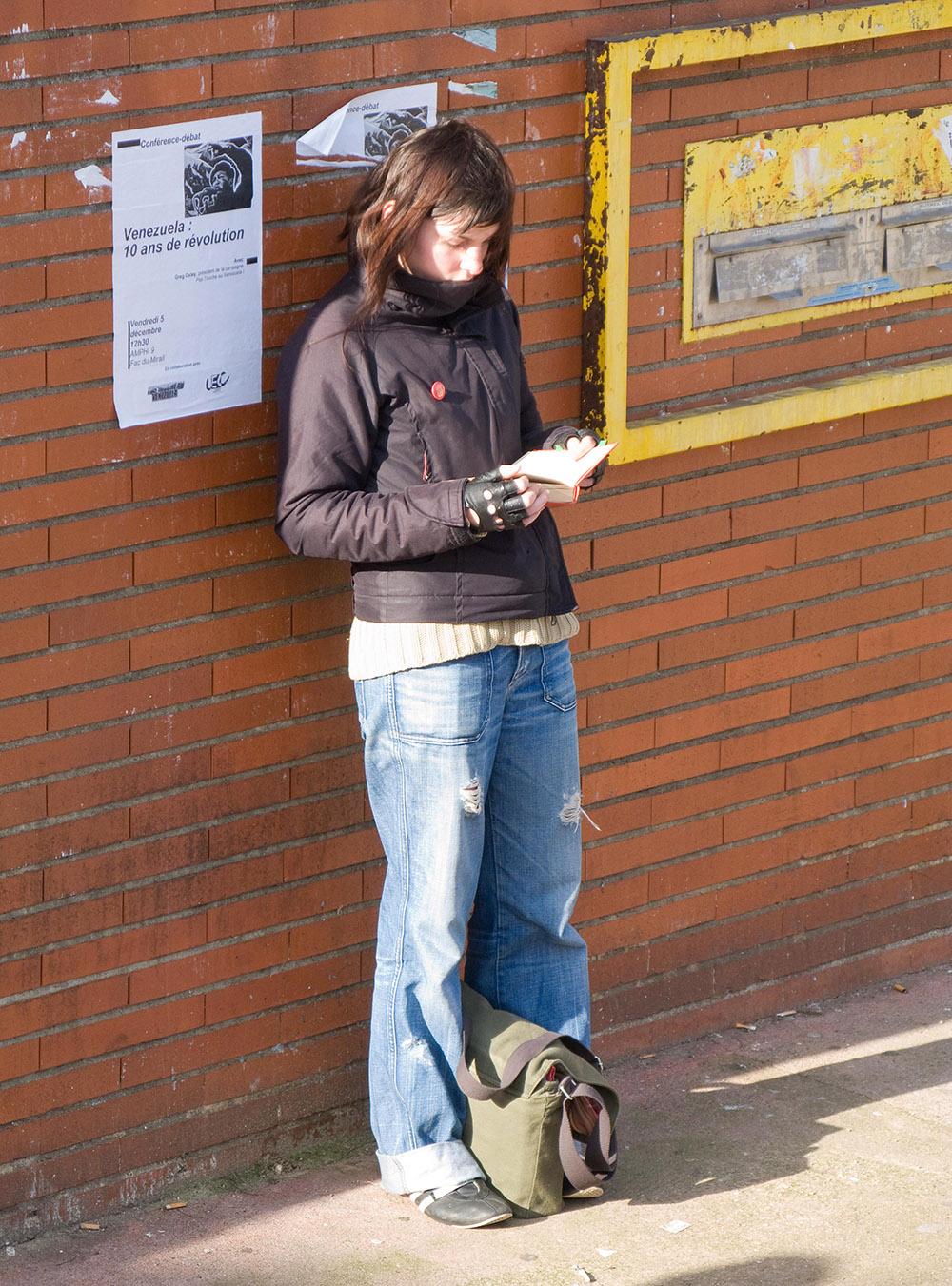 La Relève (part 3). Woman Reading a Book (Digital projection slide sequence)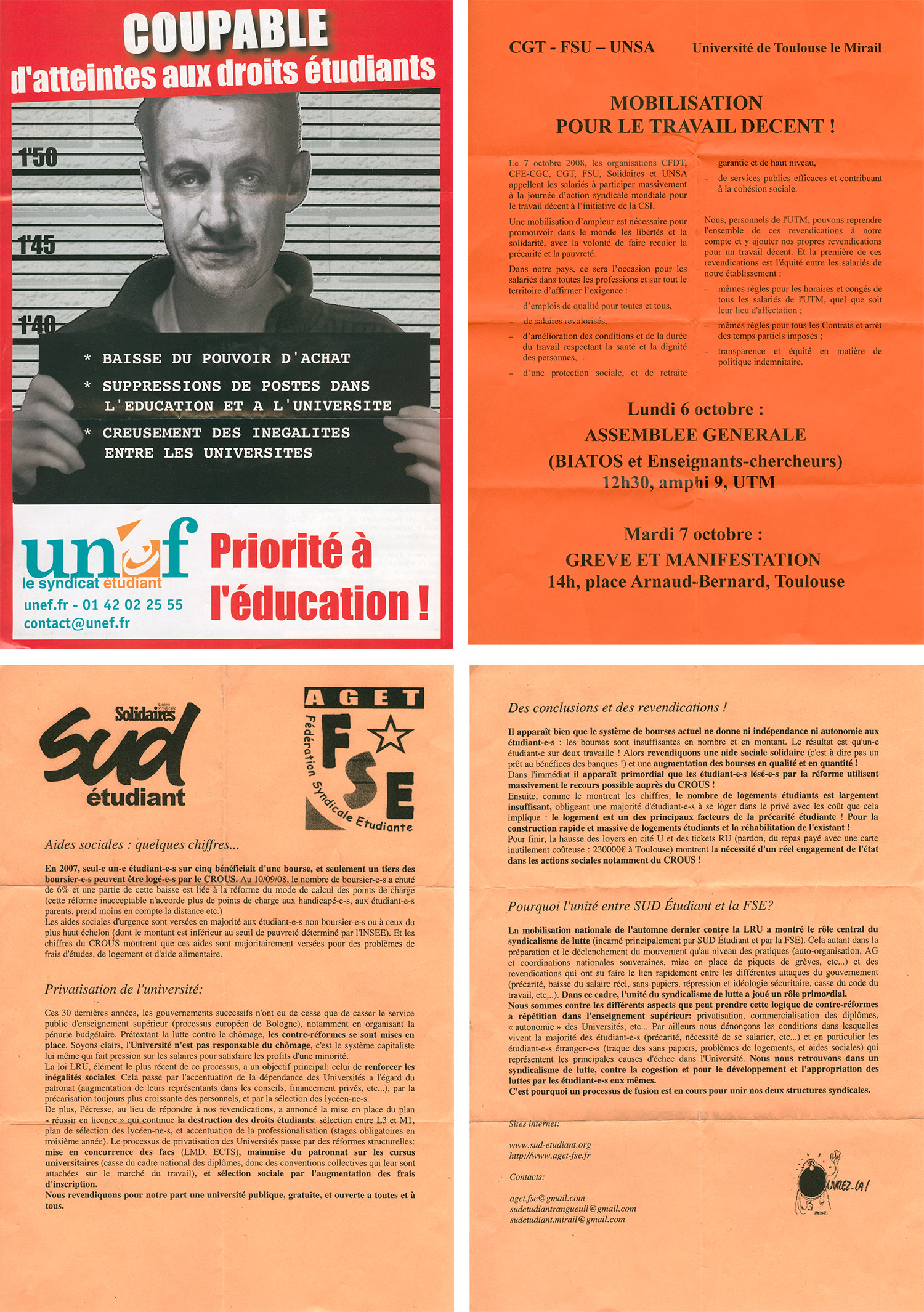 3 Student Unions flyers, Université de Toulouse 2 - Le Mirail, October 2008
---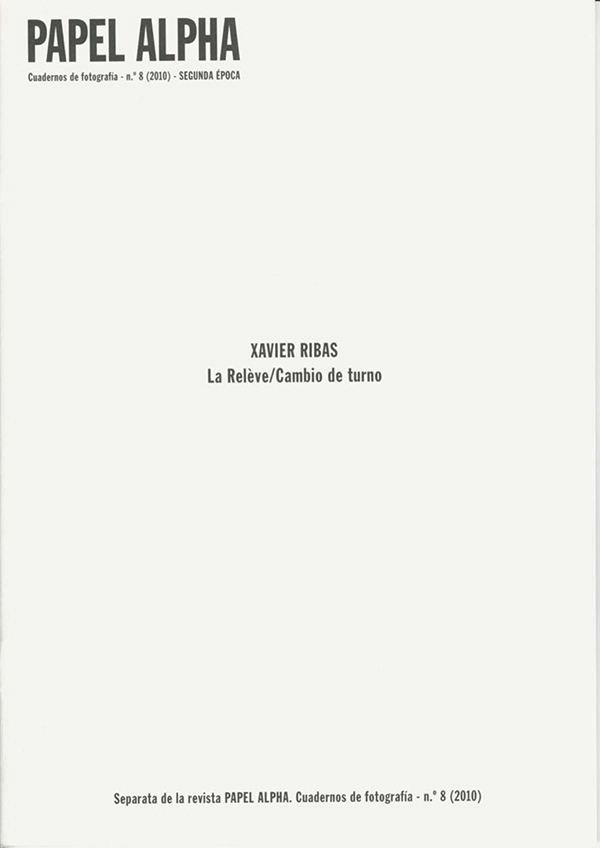 +
Related files
Xavier Ribas, "La Relève", Papel Alpha, núm 8, pp 111-127. Ediciones Universidad de Salamanca, 2008
PDF Xavier Ribas, La Relève [Fr] [En] [Cat] [Cast]
Campus en ima[T]ges. Denis Darzacq, Xavier Ribas, Mohamed Bourouissa. Délit éditions, March 2009.