© XAVIER RIBAS - Nitrate_And the Far Silence of Brooding Star Time (2014) 21 Pigment prints on Harman Baryta paper 33 x 43 cm. Ed of 3+1ap.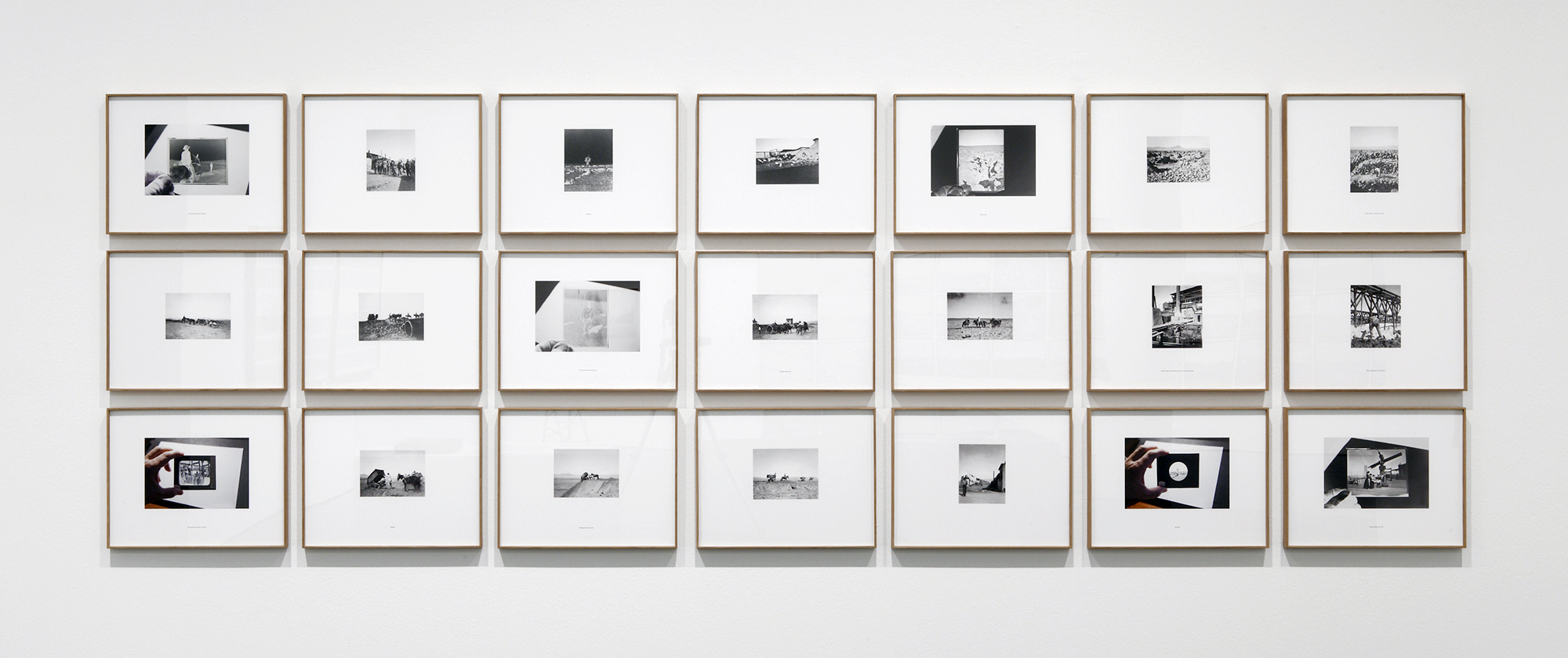 And the Far Silence of Brooding Star Time. Installation MACBA [Installation photograph: Marc Ropig] [Mabel Loomis Todd's photographs and writing courtesy of Yale University Library]
Negatives and lantern slides taken at Oficina Alianza during June and July 1907 by Mabel Loomis Todd, photographed at Yale University Library. David Peck Todd Papers, Yale University Library, New Haven, Connecticut.
The visual record of the nitrate industry around 1900 is mostly comprised of a small number of photographic albums commissioned by the nitrate producers to be used as representations of investment, or as documentation of the production cycle. In these albums the nitrate workers appear caught not in the moment of work but still, mostly looking at the camera, in the open fields or in front of machinery. Their arrested bodies 'in the shape of work', their poses as if working, presumably following the photographer's instructions, inhabit the moment of photography. These photographs now pass as the official visual history of nitrate. In order to see the body of the worker at the very moment of work one has to find other photographs.
The photographs by Mabel Loomis Todd are such other photographs. Loomis Todd travelled to Atacama as part of the Lowell Expedition to the Andes. While staying at Oficina Alianza she wrote The Nitrate Wealth of Tarapacá, a long literary account of the expedition, including a detailed firsthand description of the production cycle of sodium nitrate she witnessed there. To illustrate her article she took about a hundred photographs at Alianza. Taken from the hip and without a tripod, her photographs are a visual diary of a frontier territory, capturing fleeting moments of hard labour around the nitrate fields, making visible the movement of the bodies, of men and animals, at the very moment of exploitation.
At the time, Mabel Loomis Todd was well known as a writer of travel literature, but more so for being the first editor of Emily Dickinson's poems, after the latter's death in 1886. Her photographs of Alianza are kept with her papers at Yale University Library, and are brought to light for the first time here, being a unique contribution to the visual history of nitrate.
The Nitrate Wealth of Tarapacá by Mabel Loomis Todd and a selection of her photographs have been published for the first time in the MACBA catalogue [En] [Cast].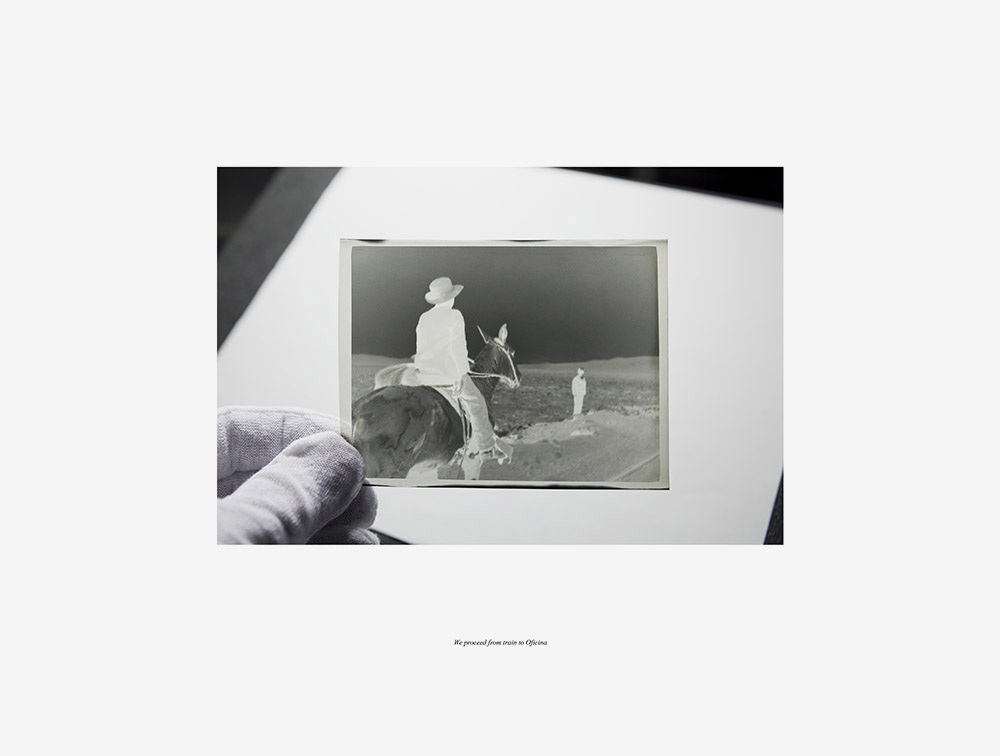 And the Far Silence of Brooding Star Time # 1 to 21
---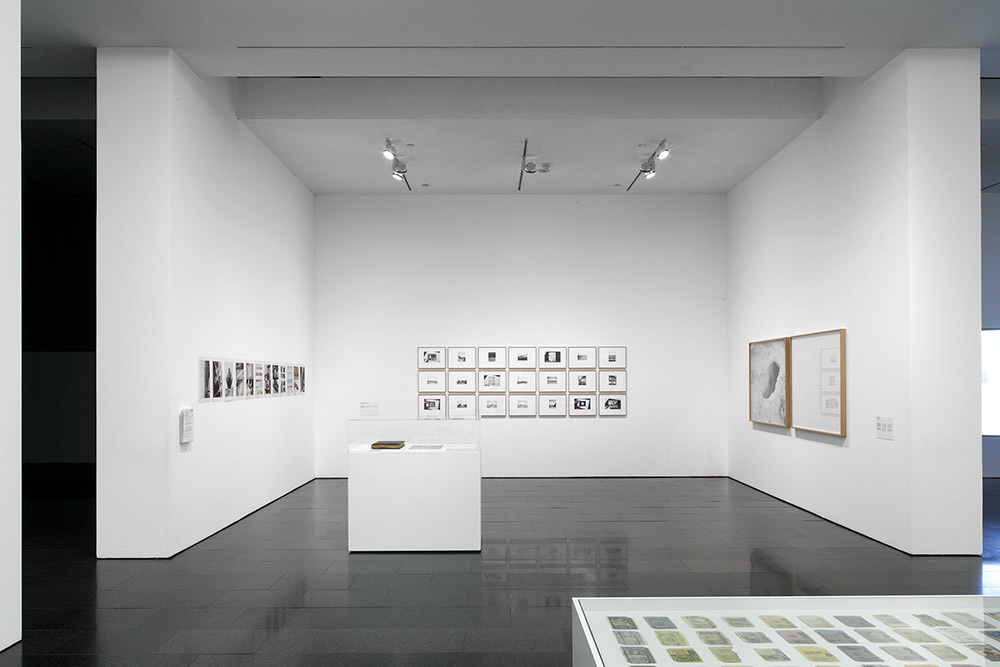 And the Far Silence of Brooding Star Time. Installation MACBA [Installation photograph: Marc Roig]
+
Related files
PDF Mabel Loomis Todd, The Nitrate Wealth of Tarapacá [1908, unpublished] [En] [Cast]